About Us
We've been delivering quality chiropractic and natural healthcare to the Northeast Ohio community since 1995.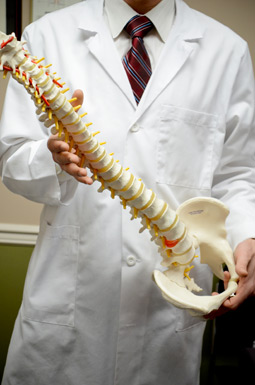 Our location is convenient and easy to find. We are right off of 271 at Wilson Mills Rd. and Brainard Rd.
As Highland Heights OH Chiropractors and Applied Kinesiologists, we use a unique approach to healthcare. We believe that health is among our most valuable possessions. We are committed to studying natural law as it pertains to the human structure, chemistry and psyche, particularly in relation to health. And we would like to thank you for taking the time to view our site.
We Can Help You to Get Better Faster and Stay Better Longer!
Applied Kinesiology (AK) is turning out to be one of the most therapeutic advances of this century. It revolutionizes all branches of the healing arts by allowing the patients body to "tell" us what needs to be done. The beginning of all healing in the body is regulated by the body's innate wisdom.
We as nature's helpers only need to ask appropriate questions to find out the nature of the imbalance. AK is the tool used to ask those right questions. With this ability to find out the needs of the body we don't have to rely solely on pharmaceutical chemicals or massively invasive techniques.
Using AK in our clinic helps our patients get better faster and stay better longer, thus creating long lasting Doctor/Patient relationships. "The best way I get new patients into my office is by focusing on the patient right in front of me, states chiropractor in Highland Heights, Dr. Duffy." We help find the cause of the problem not just cover the symptoms.
MEET THE DOCTORS »

Natural Health Care Associates
We want people in the community to know that there are natural and effective options to decrease your pain and restore your health. The patients that get the best results with us are the ones who do exactly what we recommend. We use tried and tested method for treatments. Sometimes our approach may seem rough around the edges but we feel that patients don't come to us to get a hug and pat on the back they come to get results, so we give it to them straight.
We encourage our patients to achieve the highest levels of health they can. Through educational opportunities (like this website), we hope to communicate the value of ongoing chiropractic care.
Please contact our Highland Heights chiropractic office to make an appointment.
---
About The Highland Wellness Center | (440) 449-1866