Meet the Doctors of The Highland Wellness Center
Whether it is your first time to a chiropractor or you have been to other chiropractors you will notice something different at The Highland Wellness Center.  We care for the whole person's health and wellness. From our technique, our work up, exam and the way you are treated it is all patient centered and focuses on the uniqueness of each body. Our Doctors and well-trained professional staff members are equipped to help you achieve total wellness!
---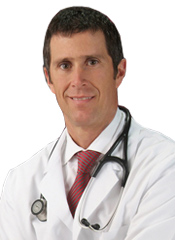 Dr. Daniel H. Duffy, Jr.
As the son of a Chiropractic Applied Kinesiologist, Dr. Duffy Jr. was introduced to Chiropractic and Applied Kinesiology at a very young age. His father Dr Daniel Duffy Sr., was one of the early pioneers of the Chiropractic technique Applied Kinesiology and is one of the original Diplomates of Applied Kinesiology who studied under the founder Dr. George Goodheart.
Read More About Dr. Duffy »


Dr. DeeDee Duffy
Dr. DeeDee Duffy grew up in Harpersfield, Ohio, and is a second generation Chiropractic Physician. She received her Doctor of Chiropractic in 1993 from The National College of Chiropractic in Chicago, Illinois.
Dr. Duffy holds Diplomate status in Acupuncture and Chiropractic Pediatrics (including pregnancy and women's health). She is certified in Applied Kinesiology and Mei Zen Cosmetic Acupuncture for the face, neck, and abdomen. Most recently Dr. Duffy became a Certified Animal Chiropractor through the College of Animal Chiropractors. She enjoys working with large and small animals.
Dr. DeeDee resides in Thompson with her husband John and son Gabe.

Dr. Deborah Johnson
Dr. Deborah Johnson spent her undergraduate years studying Biology at Lewis University while excelling on the court playing NCAA Division II Basketball. After finishing her undergraduate studies, Dr. Johnson attended National College of Chiropractic in Chicago, Illinois. At National College of Chiropractic, Dr. Johnson discovered her passion for helping others achieve their optimal level of health. Dr. Johnson's special interests include Applied Kinesiology, Functional Medicine, Women's health, and is a certified Thermographer. She has completed over a thousand hours in basic and advanced study in Applied Kinesiology. Dr. Johnson is also a member of the Institute for Functional Medicine and International College of Applied Kinesiology.
We look forward to serving you!
Thanks for visiting our site. We look forward to meeting you in person and learning how we may be of service to you. Give our Highland Heights chiropractic office a call, or email us using the link below and let's arrange a time to explore your options."
CONTACT US »
---
The Highland Wellness Center Doctors | (440) 449-1866